The Sochi Olympics have created quite a stir, from the unfinished city infrastructure and hotel accommodations to reports of the government-sanctioned extermination of stray dogs to public scrutiny of Russia's extreme hostility toward the LGBTQ community (GQ magazine recently published English professor Jeff Sharlet's excellent coverage of the issue. Not to mention that Sochi is the warmest city to ever hold the Winter Games; the highs this week are in the 50s, making it difficult to maintain passable course conditions for some events.
While these issues do merit some attention, controversy seems to have detracted from what remains at the heart of the Olympics: competition and athletes. So let's talk about some U.S. team members and throw in some of their favorite music. (Don't worry, I screened it—you'd be surprised how many times "Imagine Dragons" appeared). Consider this my disclaimer: I'm talking more about the Olympics and less about music this week. Hopefully after this you'll actually know a bit of what's going on, since it's unlikely that you're following Sochi as closely as Vancouver.
Kaitlyn Farrington, snowboarding: In the 24-year-old's first Olympic Games, Farrington outscored silver medalist Torah Bright by just a quarter point in her last two runs of the halfpipe event, earning her first gold.
"Psychic City (Radio Edit)" – YACHT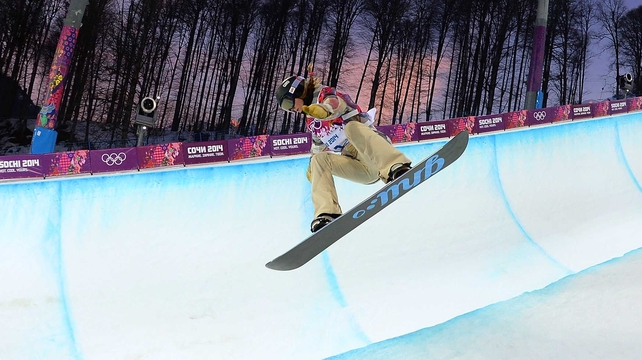 J.R. Celski, speed skating: Earlier this week, the short track speed skater finished fourth in the 1500 meter race, the event he took bronze in during the Vancouver Games. Yesterday he began competition for the 1000 meter race. In 2012, Celski set the world record for the 500 meter.
"Didn't Cha Know" – Erykah Badu
"So Far To Go" – J Dilla
"No Alibi" – The Roots
Hilary Knight, hockey: The Hanover native and U.S. women's team forward is competing in her second Olympics. The hockey team showed their strength in a 9-0 victory over Switzerland and is one win away from the gold medal game, despite a 2-3 loss to Canada.
"Turn on the Lights" – Future
Arielle Gold, snowboarding: The 17 year old became the second youngest winner of a FIS World Snowboarding Championship last year, and was considered a medal contender for Sochi. Unfortunately, after a crash and resulting shoulder injury on Wednesday, she had to drop out of competition.
"Soundtrack 2 My Life" – Kid Cudi
Shaun White, snowboarding: Recently, White has been sporting a new look and a new attitude (maybe?). Love him or hate him, he raised the profile of the sport of snowboarding, and for years his face has decorated the bedroom walls of teenage extreme-sport hopefuls. Unfortunately, the halfpipe favorite finished fourth this week.
"My 1st Song" – Jay-Z
"Bad Kids" – Black Lips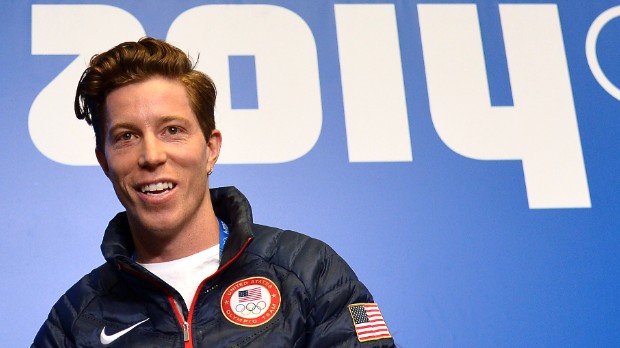 Heather McPhie, skiing: The seasoned moguls skier made it to the finals last week, but didn't advance after her first run. However, teammate Hannah Kearney '15 scored a bronze in the same event.
"The Fear" – Ben Howard
Jessica Jerome, skiing: Though the ski jumper ranked 10th in the finals on Tuesday, that doesn't mean you can't enjoy this awesome New York Times multimedia piece featuring Jerome.
"Don't Move" – Phantogram
"Ghostwriter" – RJD2
"Down on Life" – Elliphant
Peter Frenette, skiing: Though Frenette wasn't able to advance to the finals in the normal hill ski jumping event, his road isn't over yet. The individual large hill and team large hill events are today and Monday, respectively.
"Money Trees" – Kendrick Lamar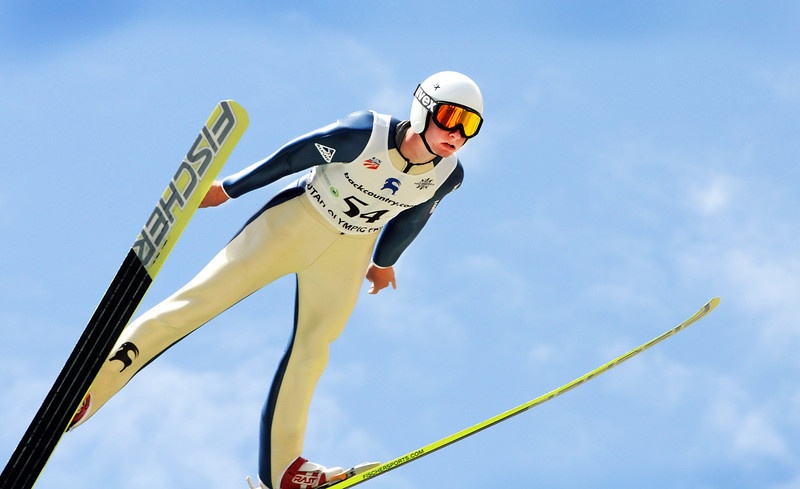 Elana Meyers, bobsled: Meyers won a bronze in the two-woman event at Vancouver and will be the driver in next week's competition. Most importantly, like yours truly, her birthday is October 10th and she's from Atlanta (more power to her for being a bobsledder from Georgia).
"Two Words" – Kanye West